Venue Info
Built for Entertainment
College Park Center is home to the University's men's and women's basketball and volleyball teams, as well as the WNBA Dallas Wings. The center can also be booked as a venue for high-profile events, concerts and entertainment, expos, conferences, and community activities.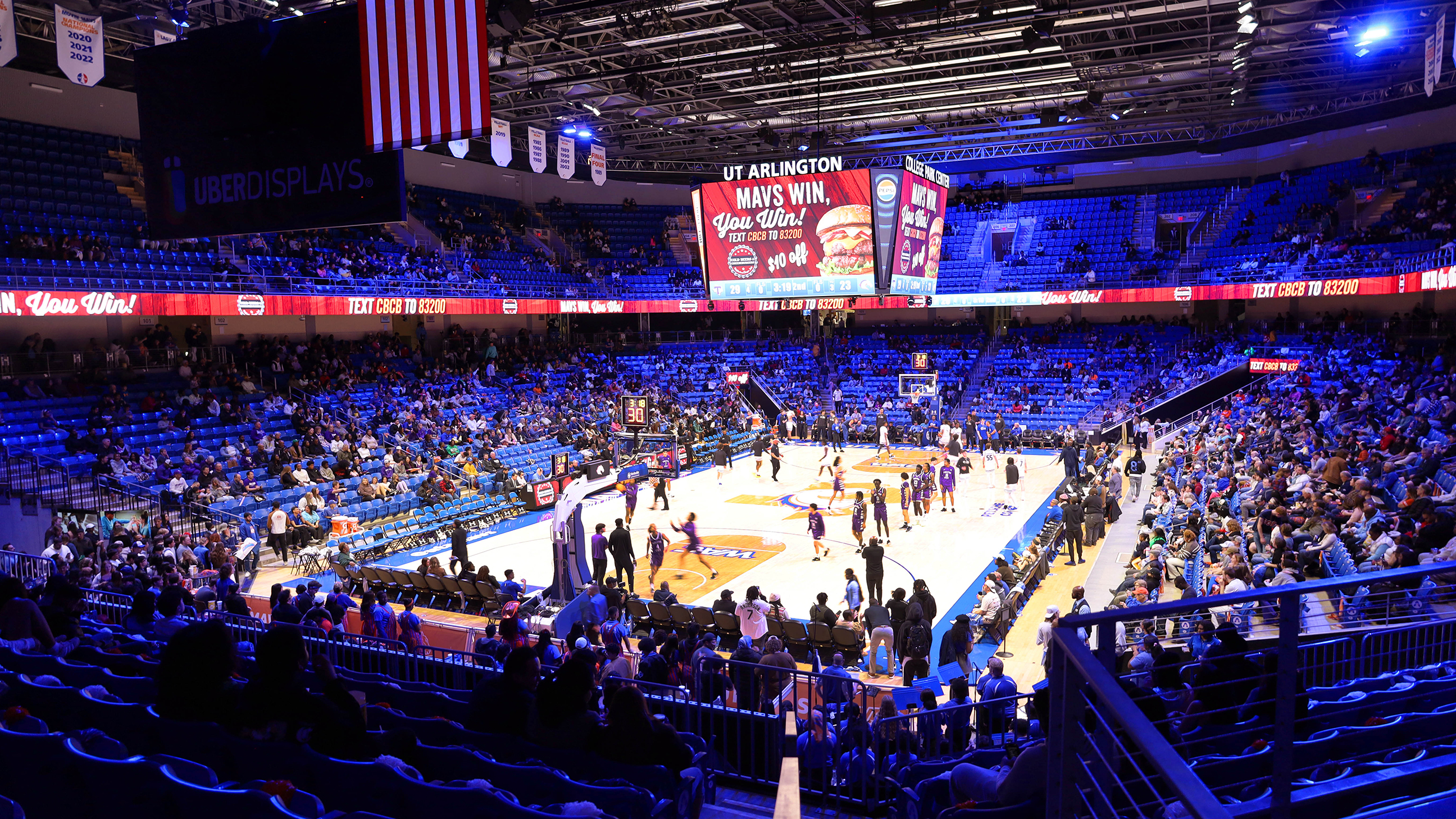 Built to a Higher Standard
Incorporating many energy-efficient features like low-emittance glazed windows, a highly reflective roof that reduces the solar load on the building, and a low-use water system has set the CPC up to meet Leadership in Energy and Environmental Design (LEED) Gold standards.
College Park Center Facts
Located in downtown Arlington
Constructed: 2012
Cost: $78 million facility
Size: 218,000 square feet
Seating: 6,750 (center-stage concert); 7,000 (traditional court-based athletics events)
Arena Layout Maps
End Stage Center Ring Basketball Court